July 21
Good Morning Local 602,
Your layoff letters are now in your MiWam account. A copy of that letter has also been mailed to your physical address unless you have opted to not receive it in the mail. The physical copies have not been delivered yet.
The form you receive is a Monetary Determination (if you're brand new to layoff) and/or Form 1220. UIA 1220 form is the notice to you that GM has filed a claim on your behalf. This letter then explains WHEN your SPECIFIC date is to certify and IF you need to work search. I have attached examples.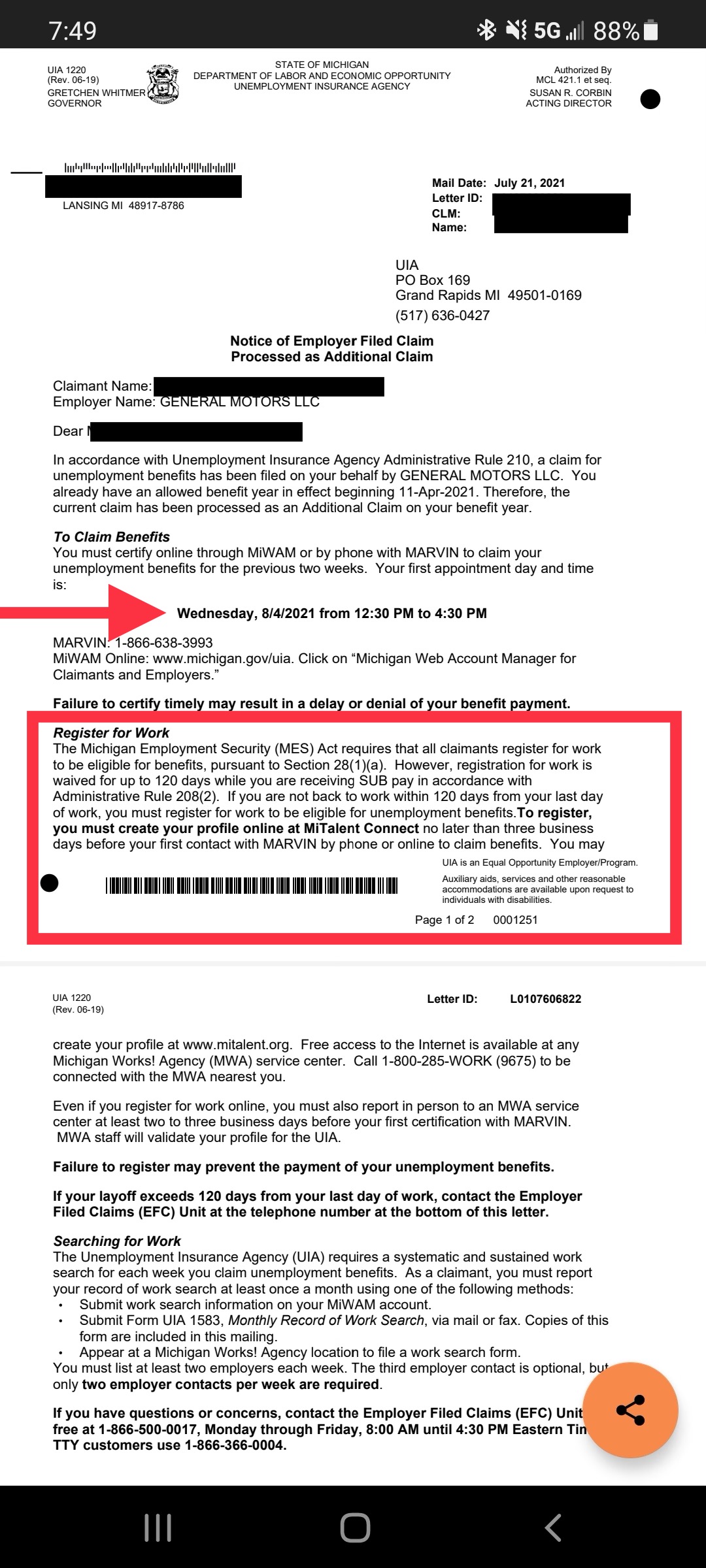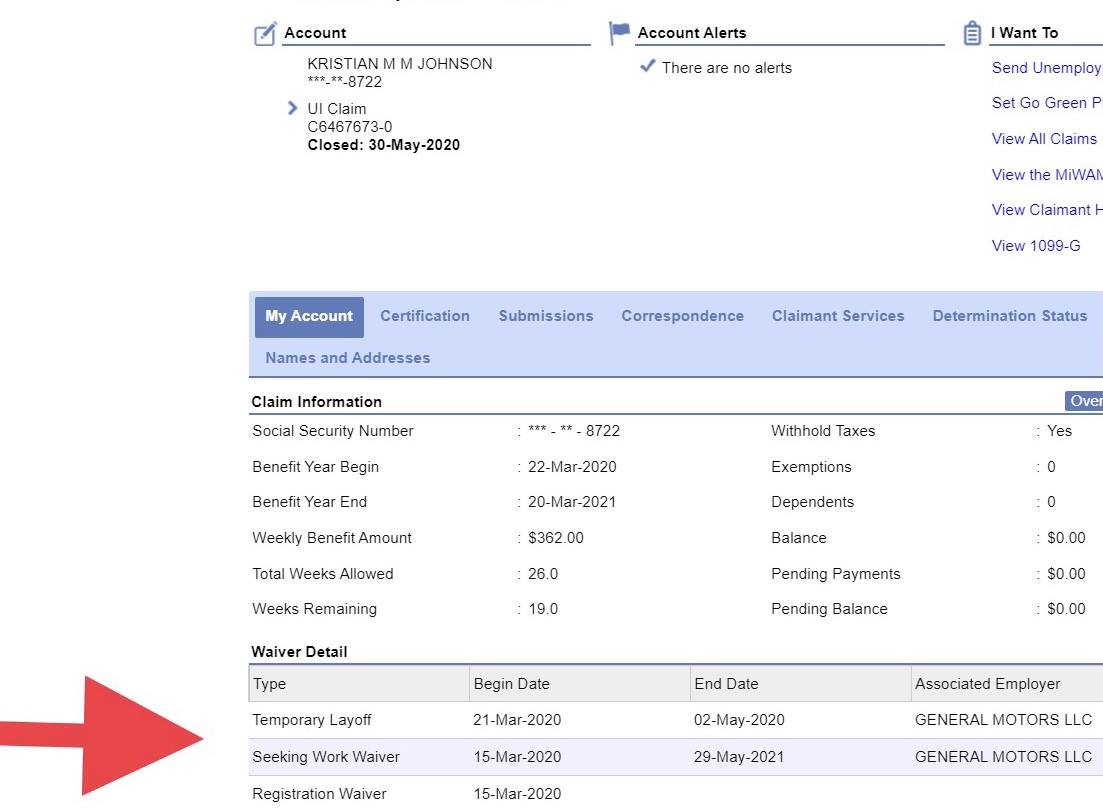 ---