Thursday April 22, 2021 11am
**For Members placed on Lay-off during the week of 4/12/21**
ONLINE: Visit www.michigan.gov/uia and log into your MiWAM account. Certification
should be done online anytime between
April 26, 2021 and May 1, 2021
. Your online account is accessible seven days a week and 24 hours a day.
BY PHONE (MARVIN): Call 1-866-638-3993, Monday through Saturday, 8:00 AM until 7:00 PM Eastern Time.
If you need to call unemployment ALWAYS ask to be transferred to EFC (Employer Filed Claims) 1-866-500-0017
(Check your MiWam or Mailbox for the letter from the State. That letter confirms your dates to certify)
---
Wednesday April 14, 2021 3:30pm
From LDT Management Team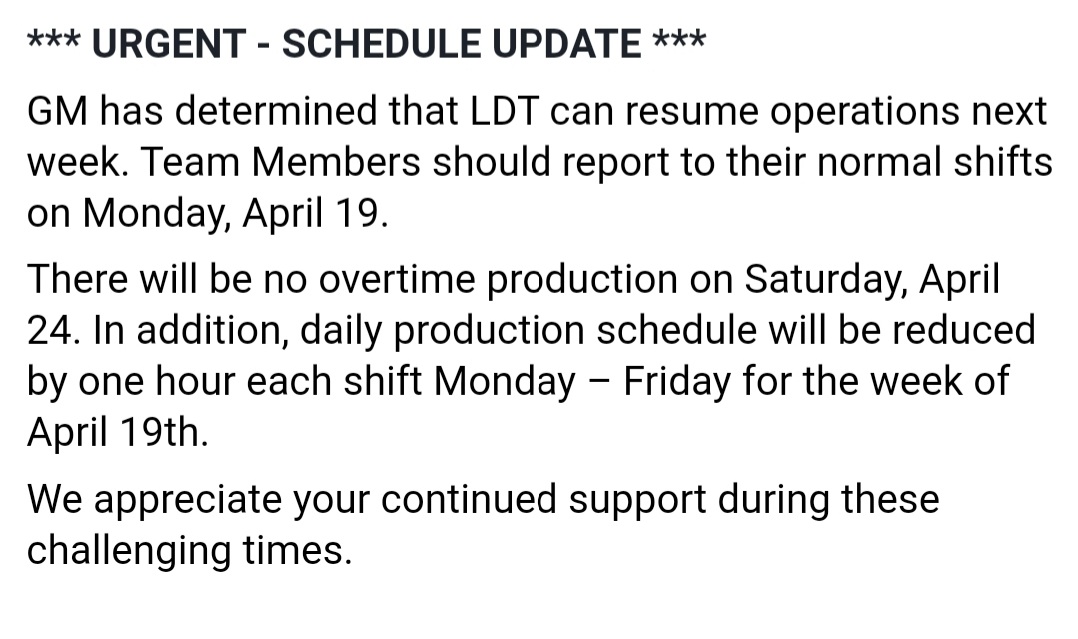 ---
Wednesday April 14, 2021 1:40pm
Update from Shop Chairman Kosloski
Brother and Sisters! Corporate headquarters has made it official to the local joint leadership that Plans are confirmed to resume Production at Lansing Delta Township starting this coming Monday 4/19/21. All employees are to report at their normal scheduled shift start times for the Week of the 19th. We wanted to communicate this immediately. Everyone please enjoy this last few days of the week to unplug and spend time with family. Looks like starting Monday we are back on
In solidarity Shop Committee
---
Monday April 12, 2021
Update from Unemployment/Workers Comp Chair Kristian Johnson
Good afternoon Local 602
Contact was made with the State today regarding our layoff claims. They are aware and those claims are expected to arrive on Thursday, 4/20/21. At that time letters with your certification date will be issued. Depending on your delivery preference the State will provide this letter through US mail and/or your MiWam account.
---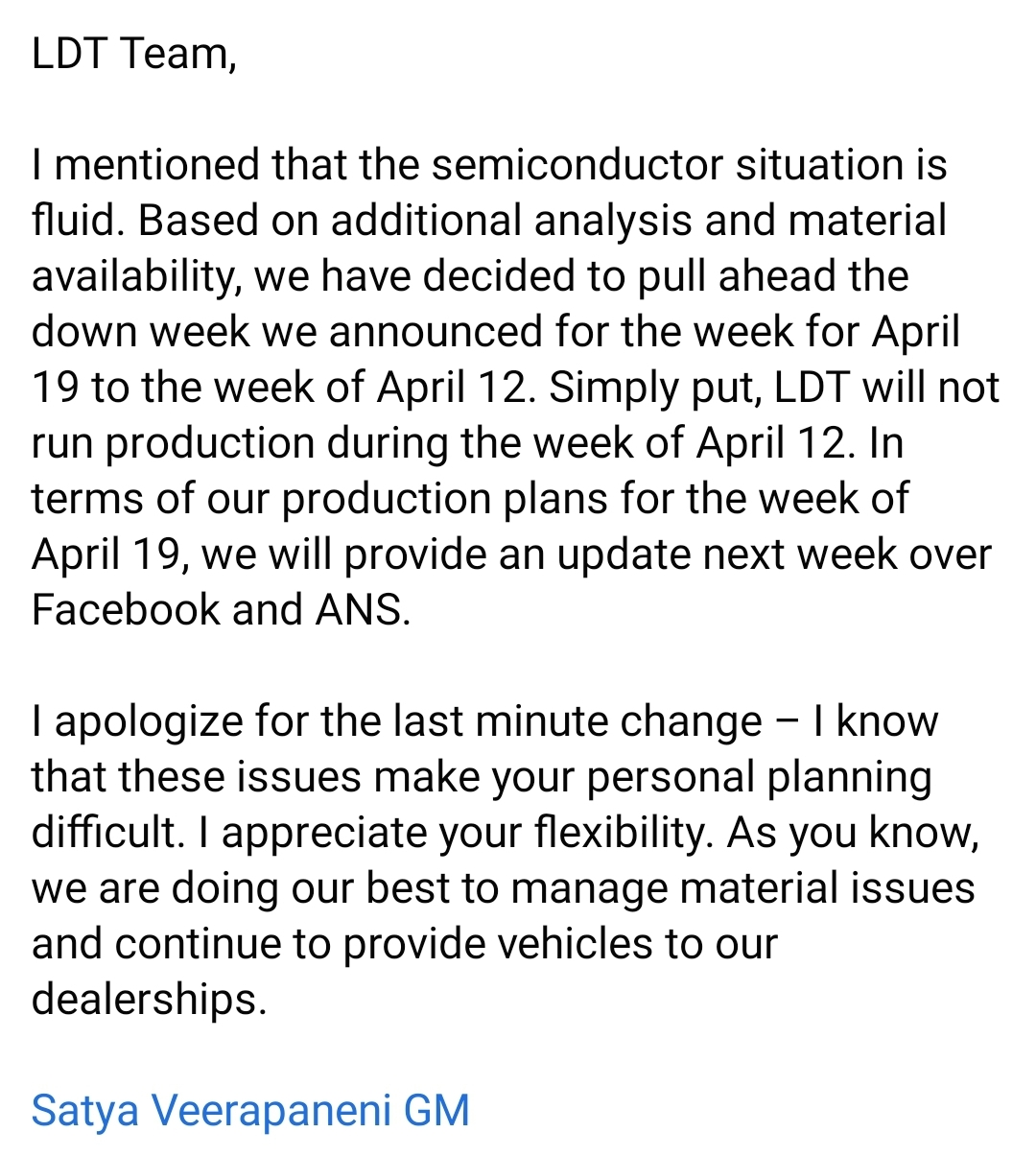 ---