Strike information update #23 - Misc. Information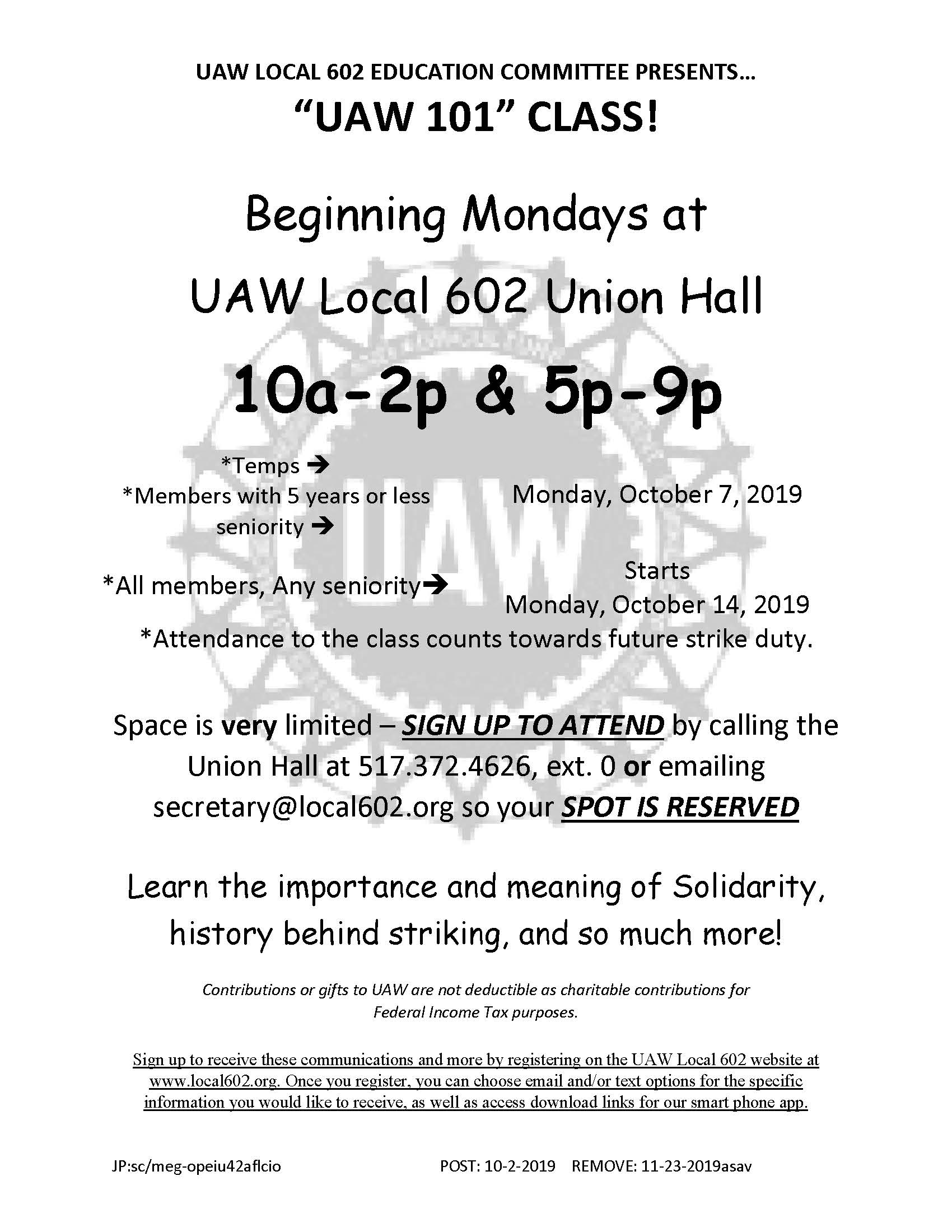 ---
Below is a link for up to (4) free tickets per family, compliments of the Lansing Lugnuts and Lansing Ignite FC for all UAW members on strike.

---
VOLUNTEER OPPORTUNITIES:
Last month the Capital Area United Way partnered with area nonprofits to help with various projects. Unfortunately we didn'™t have enough volunteers to complete the projects during the Days of Caring time frame. We were able to put a dent into several of the projects though.
One note is that after the project dates, we did complete a project that was at the Clinton & Shiawassee county domestic violence provide, SafeCenter. UAW Local 652 Avancez Chair, Jake Jacobson and UAW Local 724 Bridgewater retiree, Phil Huffine and myself finished the project and they were most thankful. I would also like to again thank both of them for volunteering their time.
That being said, we started a painting project at the Volunteer Income Tax Assistance program that is part of the Capital Area United Way. With the assistance of UAW Local 2256 President Parker and the City of Lansing building staff we accomplished a major portion of the painting project.
If you have a few hours we could use some help with completing the painting. I don't have any days and times as of yet, but we can work around schedules.
Please let me know if you are interested and the days & times you could help
Thanks,
Dean
Dean L. Poggiali, Labor Liaison (UAW)
Capital Area United Way
330 Marshall Street, #203
Lansing, MI 48912
517-203-5027 (office)
517-203-5001 (fax)
---